Akumal Arts Festival 2018, Yucatan Mexico
I was invited to paint a mural at the Akumal Arts Festival in the Yucatan region of Mexico. Inspired by Cenotes and how Mexicans stare death in the face, unlike where I'm from where we pretend it doesn't exist.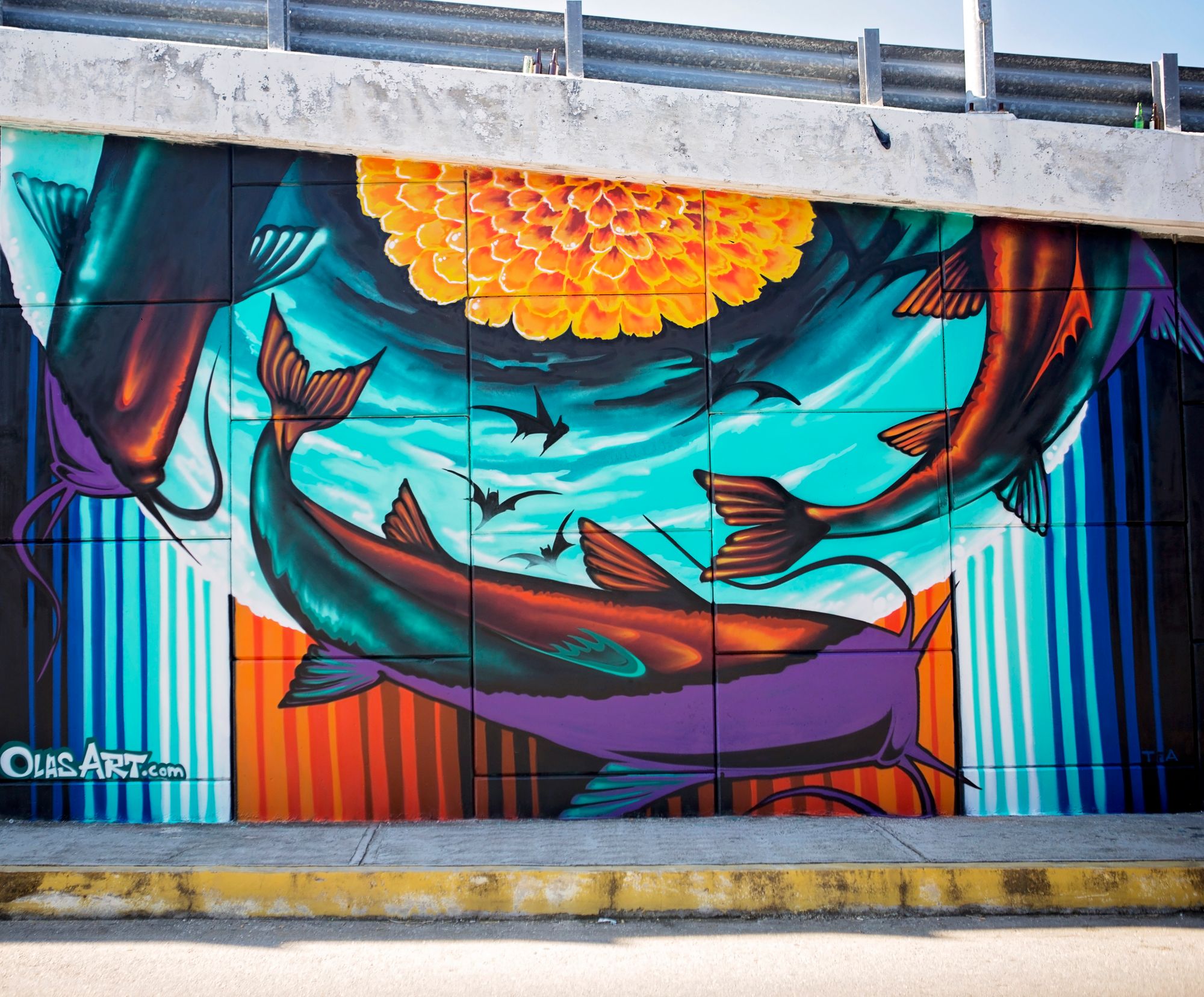 Cenotes are limestone sinkholes, often underground. They are dark caverns, where you can escape the 40oc heat by swimming in the dark turquoise water full of black catfish. Mayans believe that these cenotes were links to the underworld, and use to sacrifice people in them. As you swim in them wondering what is below you, bats fly over head, nesting amongst the stalagtites. Mayans believed bats had eyes at the end of their wings with which they could see death.
The bats are flying towards the Mexican marigold, which is used in the Day of the Dead celebration. The pungent smell and bright orange flower is thought to guide the spirit of deased loved ones to their shrines. The colourful stripes are from the traditional Mexican shawls, known as serapes.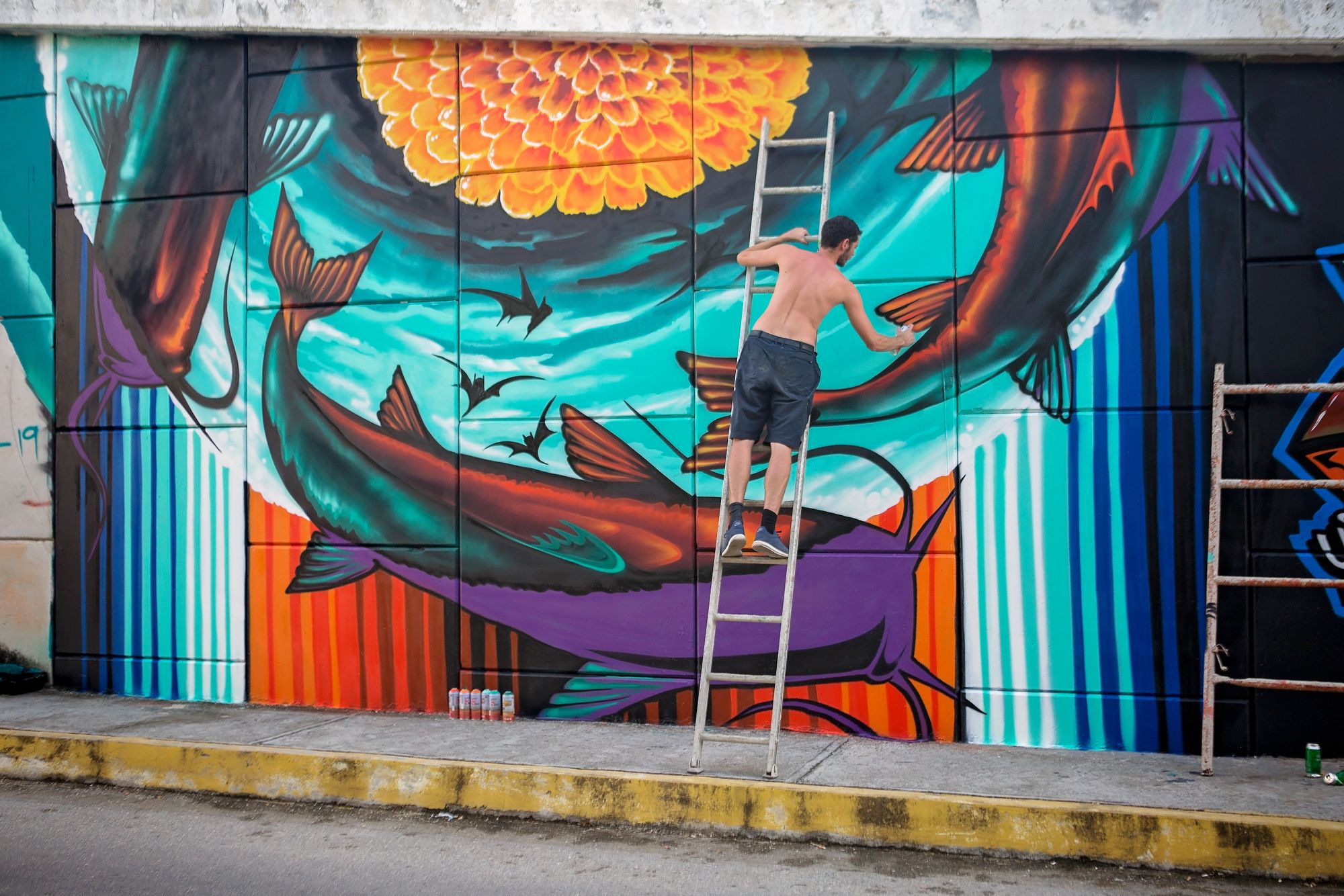 Big thanks to @akumalartsfestival and @klonism for organising such a brilliant art festival, and the artists @zenor.2061, @pawski_h2i, @seca_one, @nomad.clan, @jimvision and @qubekmanchester. See more in the link below.
Barnardo's Family Room, Hartcliffe
I was commissioned to paint this optical illusion for the playroom where children meet with their parents and social services. Barnardos wanted to whole room to have a more child friendly and playful atmosphere.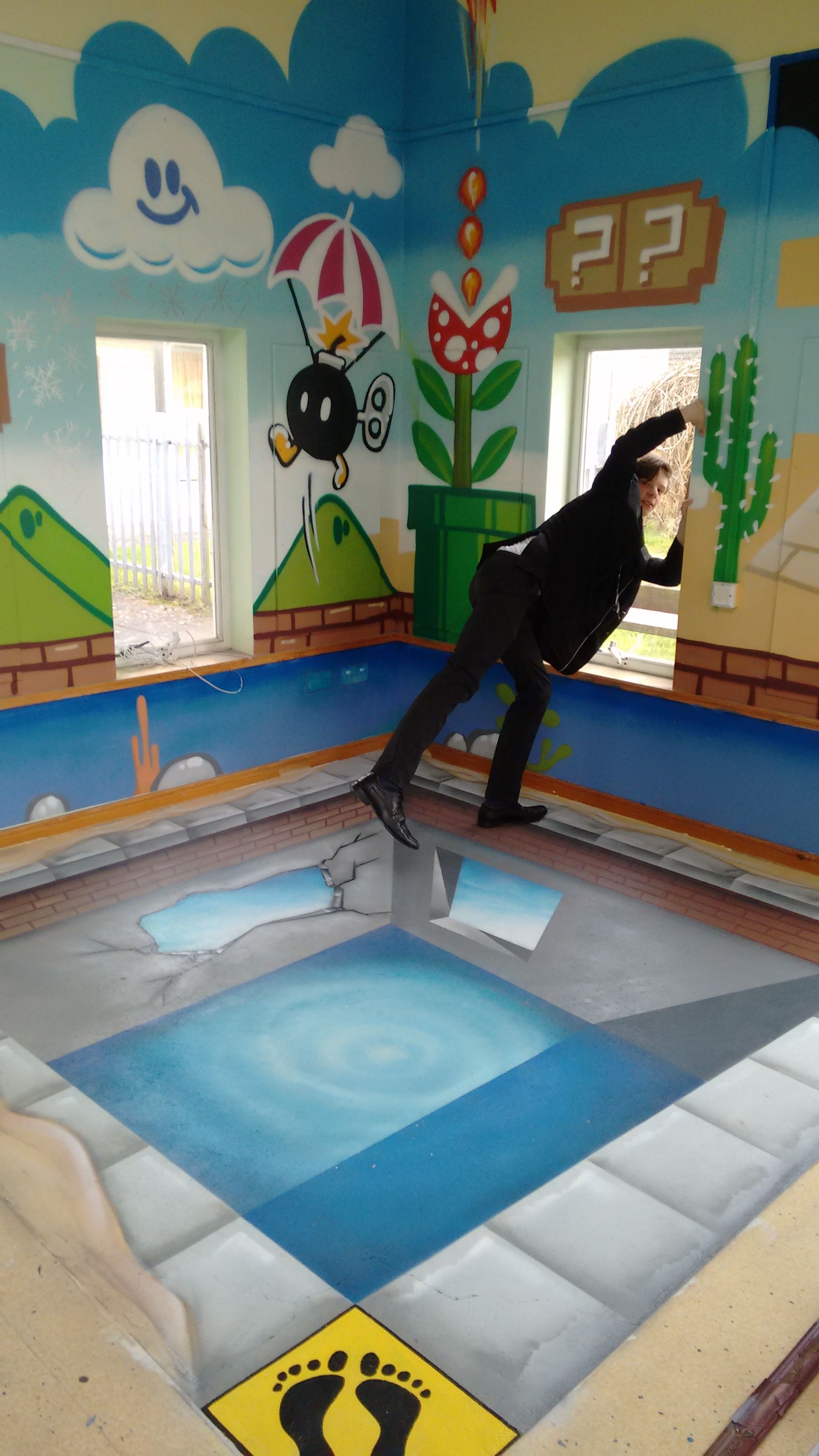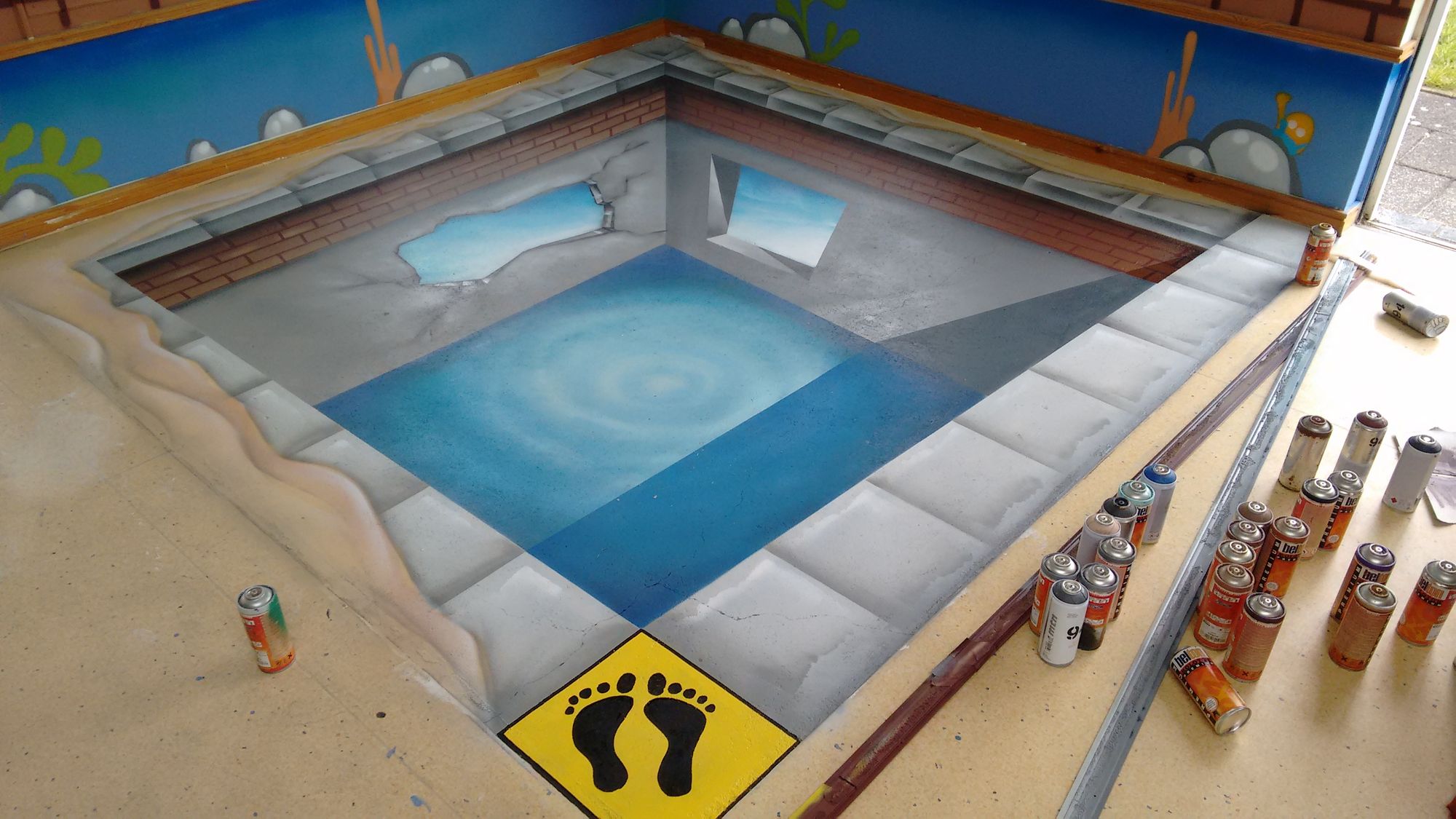 The floor was so confusing to spray paint, getting all the angles to line up from one perspective was a real challenge, as it looked completely distorted from every angle other than where the yelow footprints are. It was great fun and I loved seeing kids interact with it in a way that they can't with a painted wall, especially the snakes and ladders floor mural.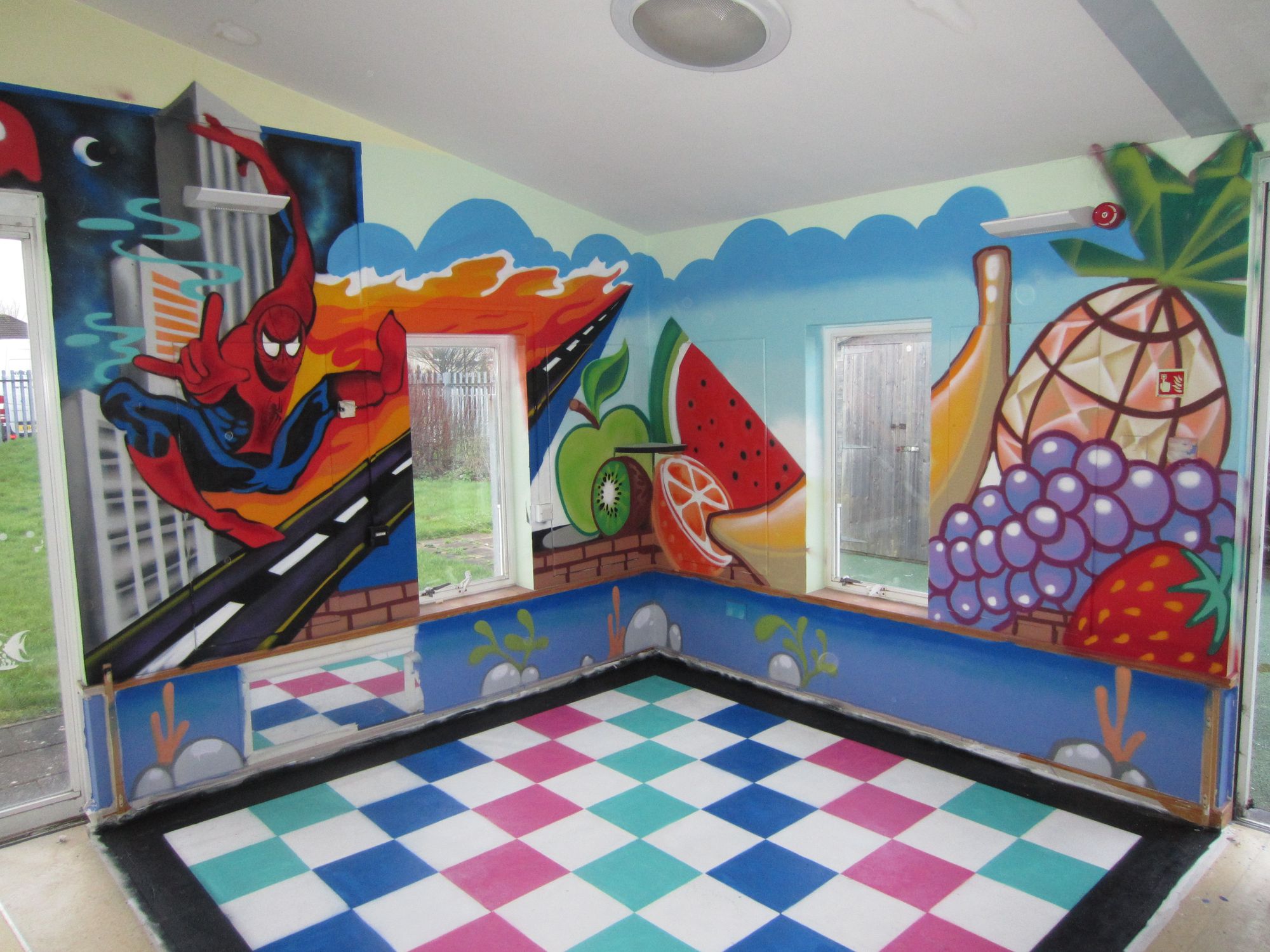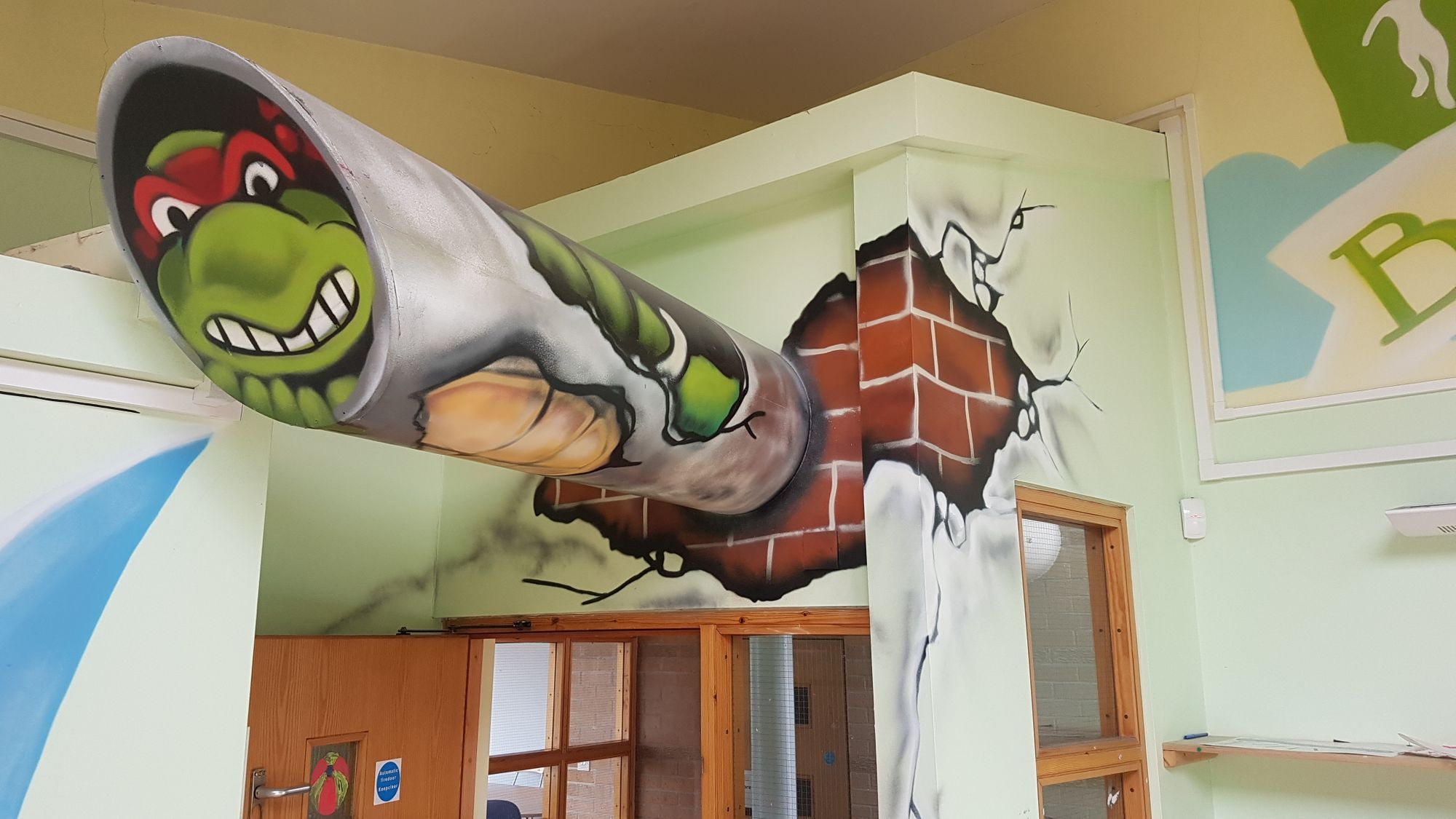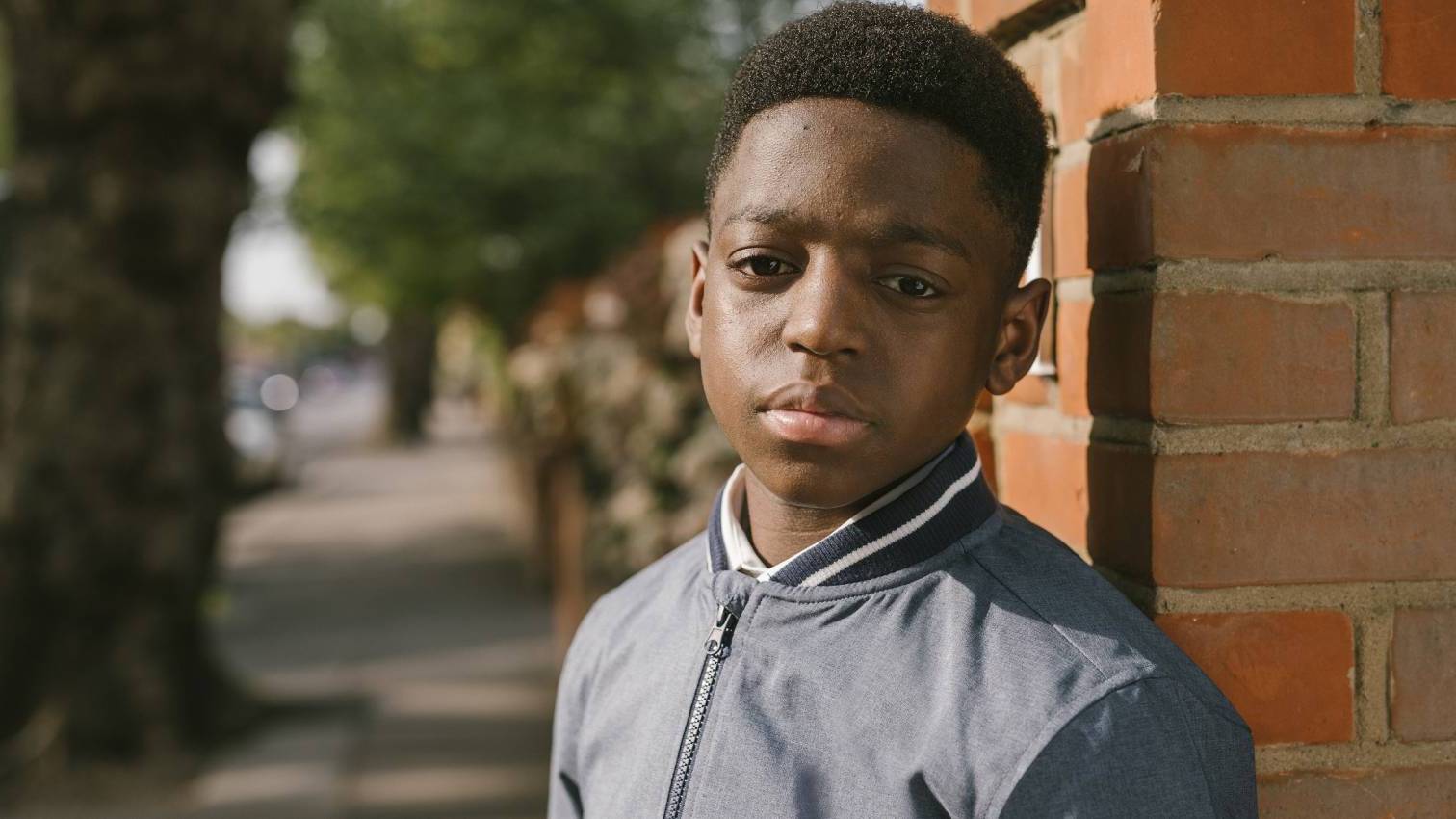 ---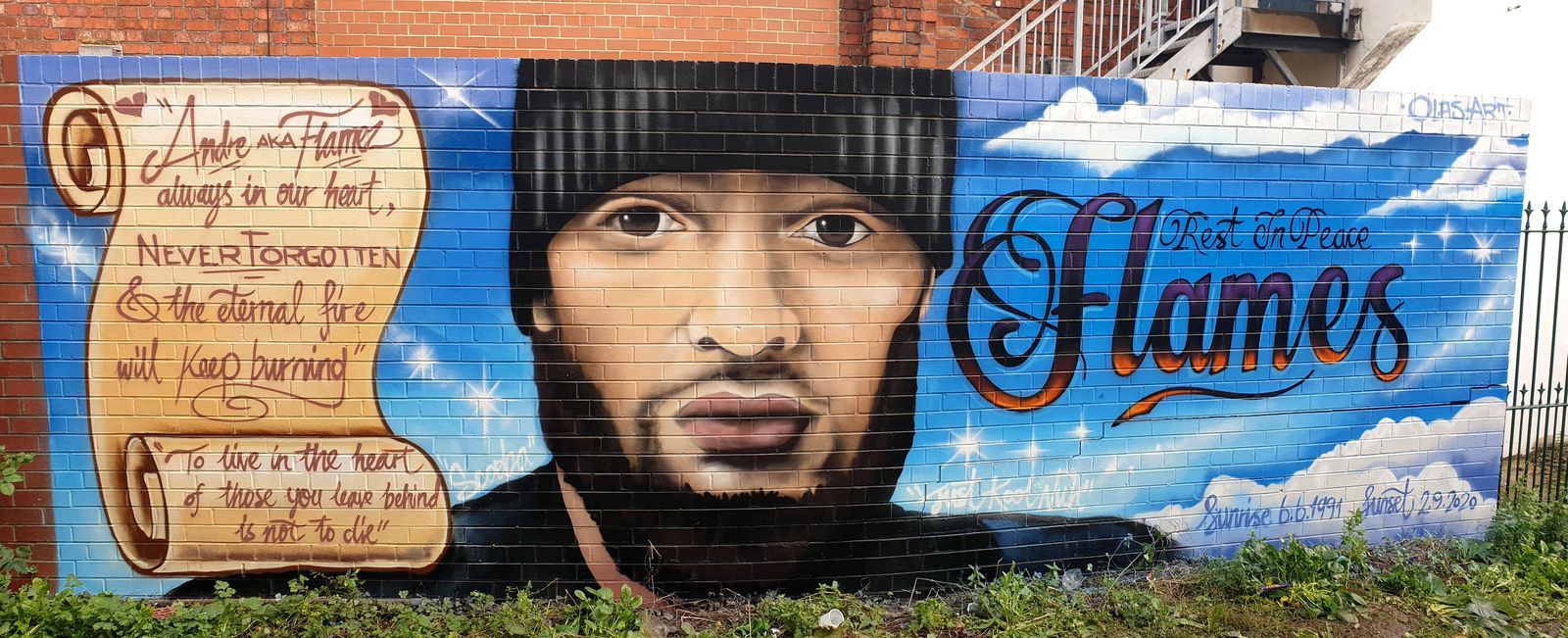 Here is a recent memorial mural that I was commissioned to paint by the friends of a young man that was murdered in Easton, Bristol. RIP Flames aka Andre Gayle.

This was the design that I put together based on the brief given to me by his close friends, they also said that his favourite colour was blue, so I used this to make it as bright and vibrant as possible. I wanted the mural to be a serious but warm celebration of him. For this reason I also decided to do the portrait in colour rather than greyscale, even though this was out of my comfort zone. I'm really glad that I did though, because although it was harder, I think greyscale would have put him in a different era. Where as colour makes him seem more present, which is what his friends and family wanted, to be able to stand there and feel him there with them. In the words of Andre's mother, "to live in the heart of those you leave behind is not to die". RIP Flames Just Kool Nuh.
There's now an article on this mural on Bristol 24/7 written by Yvonne Deeney.