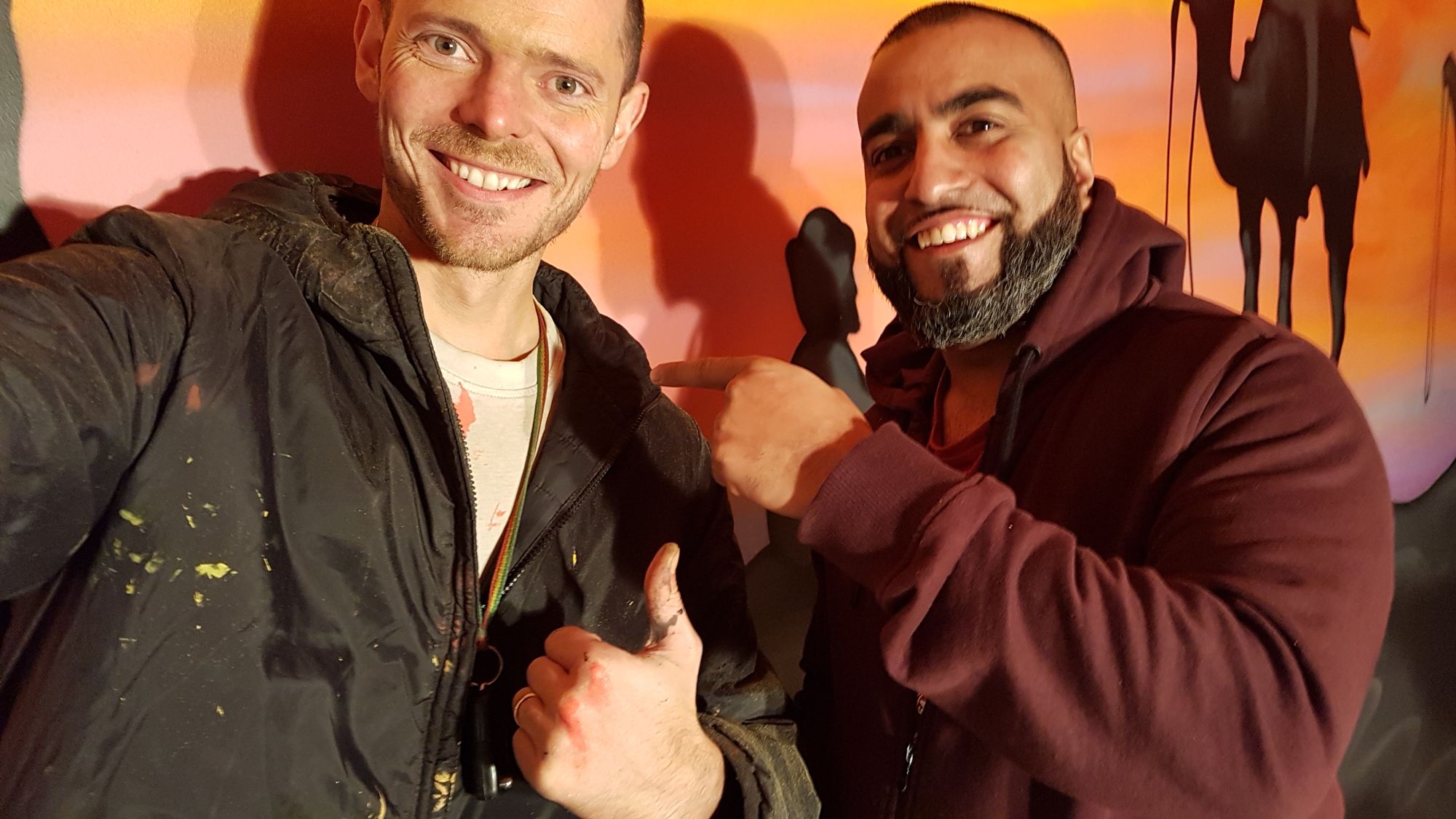 For almost 15 years I have been a self-employed graffiti artist working under the name of Olas Art, which comes from my name Nick Halahan (Nicholas - I thought it was about time I used the Olas part!) I do commissioned artwork for people and businesses, while delivering graffiti art workshops for young people and community groups. I have painted murals all over the UK, from Fort William in Scotland, to Barcelona, to Mexico and I am now based in Bristol, UK.
Whether I am painting for myself, or for someone else, my artwork often includes bright colours and some kind of movement flowing through. This was something I picked up when painting a lot of graffiti letters, where my aim was to bring the lettters to life bending them into cool shapes and giving them a character of their own.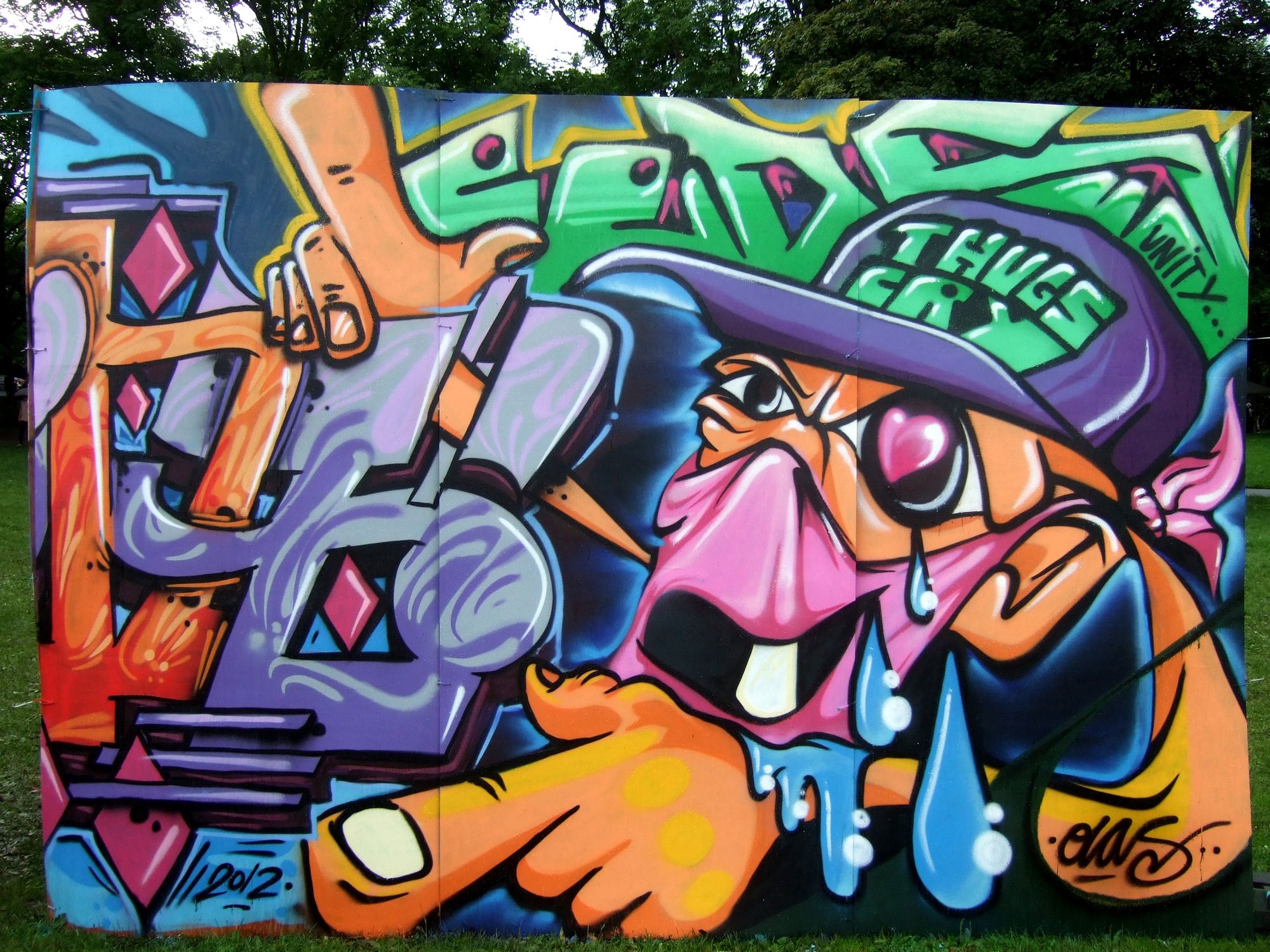 I started delivering graffiti workshops for young people when I was volunteering at a youth centre in Leeds, where I was the Regional winner for Yorkshire & Humber Vinspired National Awards 2009, and national nominee for Most Inspirational Volunteer. Since then I have taught in schools, children homes, HMP Eastwood Park in South Gloucestershire and secure units for youth offenders, including the Atkinson Unit and Adel Beck in Leeds.
I have delivered graffiti art workshops in NHS mental health institutions such as the Roycroft Forensic Unit in Newcastle and Fromeside adults ward in Bristol. A career highlight has been working with Leeds GATE (Gypsy And Traveller Exchange) on and off over the last 8 years, and delivering art workshops to Irish traveller sites across Leeds, Bradford and Wakefield.
I am currently doing a lot of graffti workshops across the whole of Bristol, particularly in St Pauls, Hartcliffe and Knowle West with youth groups like CYN, LPW and Young Bristol.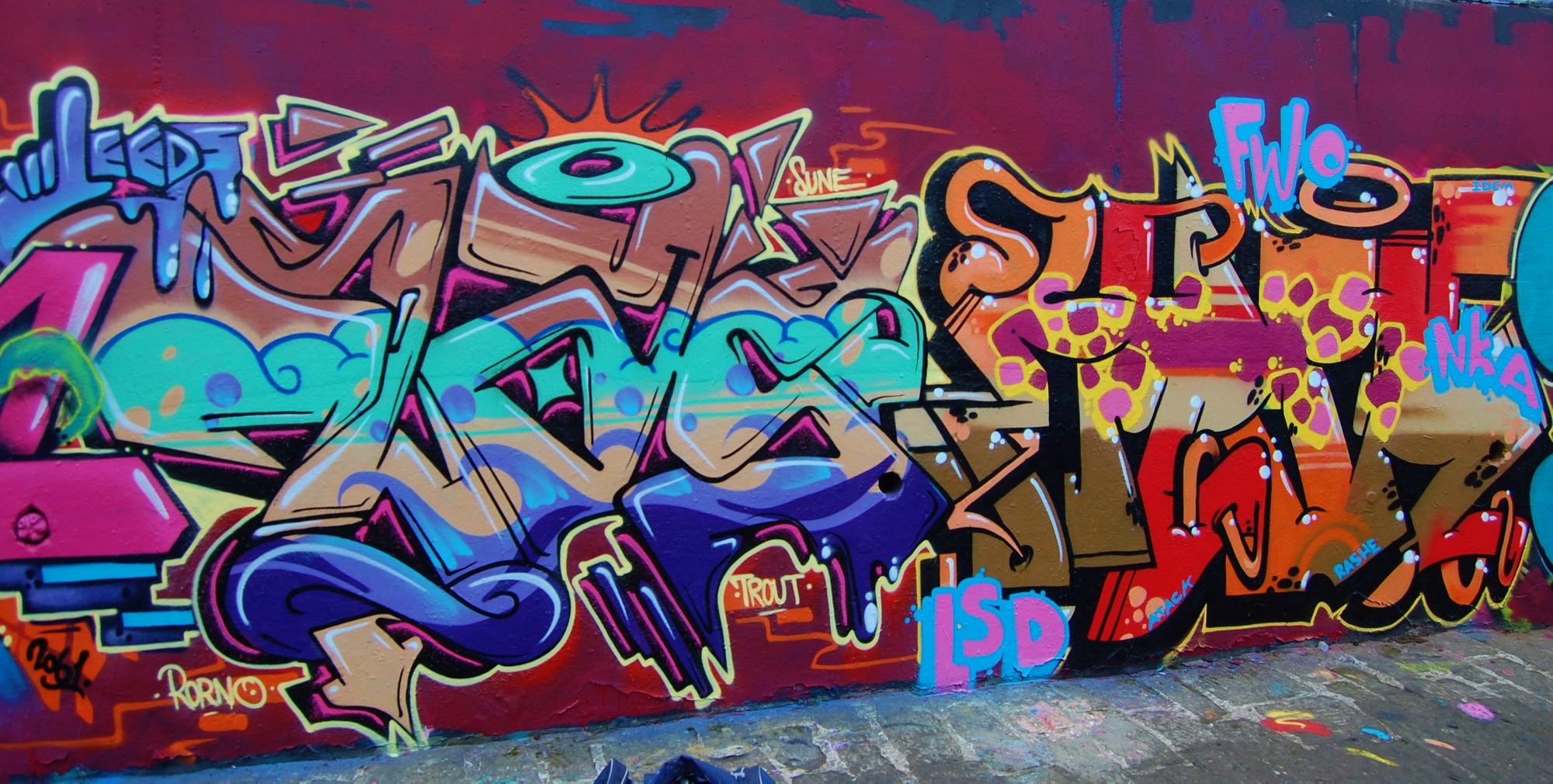 Akumal Arts Festival 2018, Mexico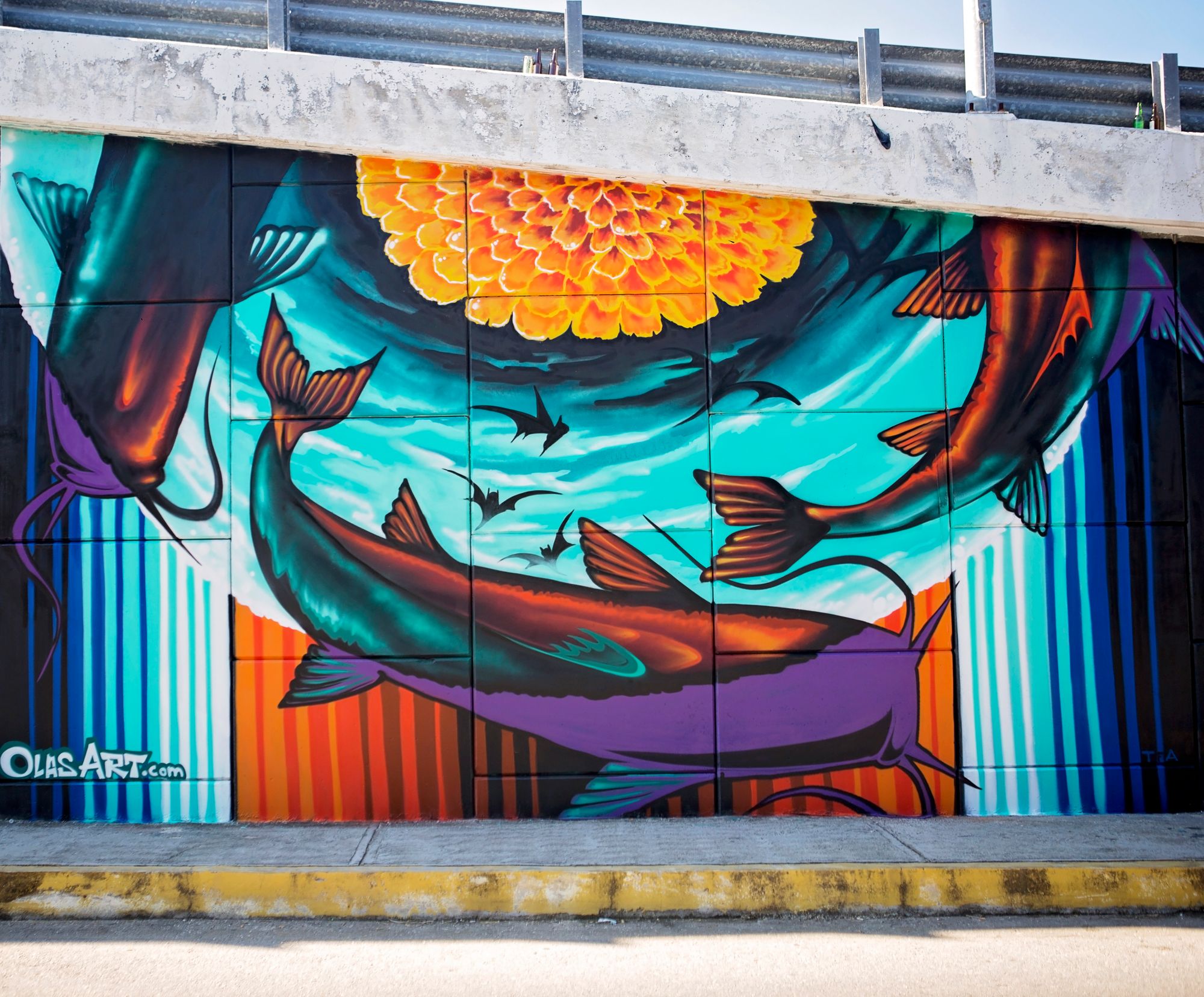 Click here to hear the full story.