These are a collection of photos from a large commission where I was asked to design and spray paint murals for each of the four houses at the school, all named after big cats. I tried to incorporate aspects of each department into the designs that were centered around the house names, Tigers, Leopards, Lions and Panthers.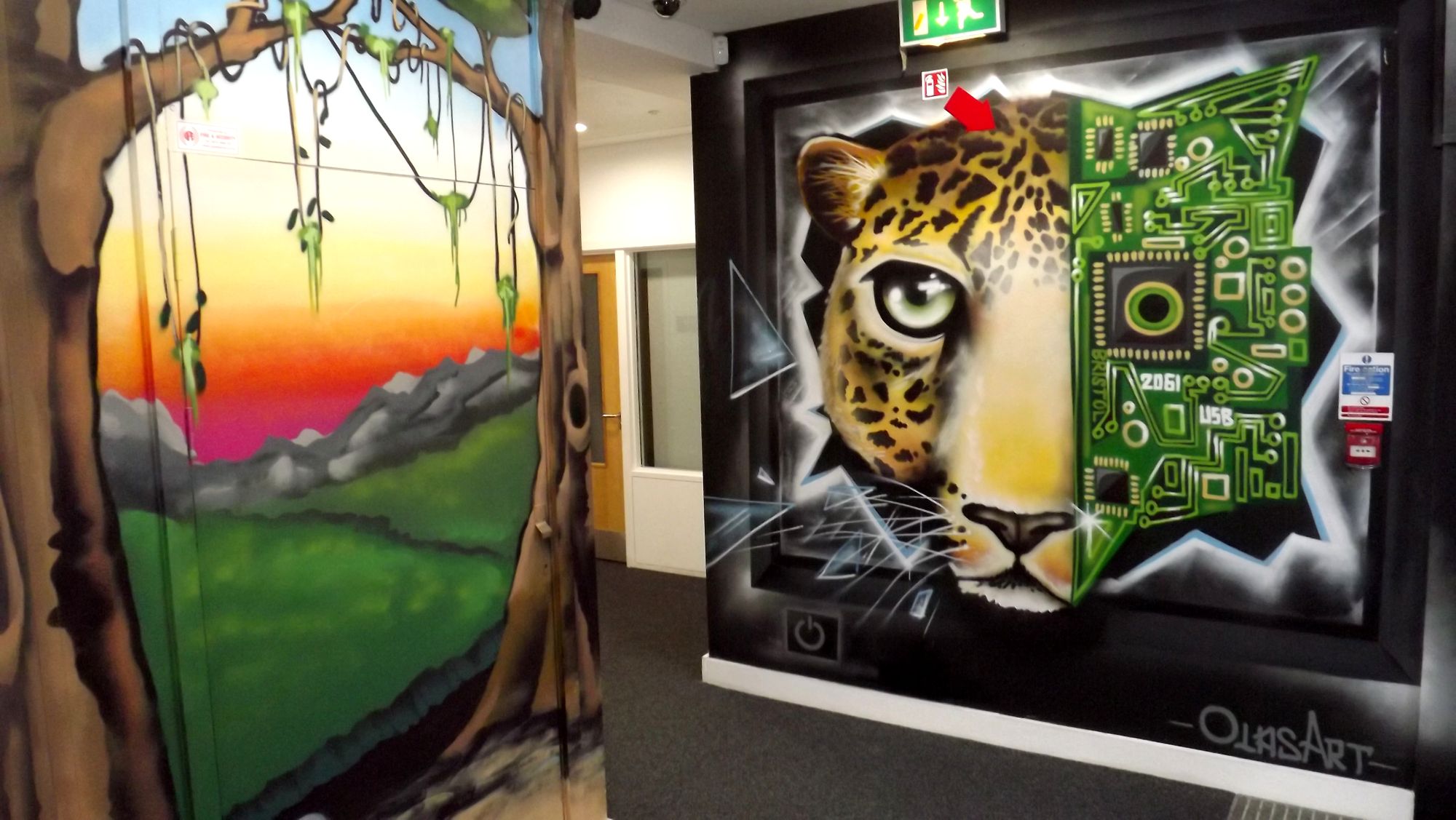 The IT department falls into the Lion house, so I mixed the tools used on editing programs like Photoshop into the design.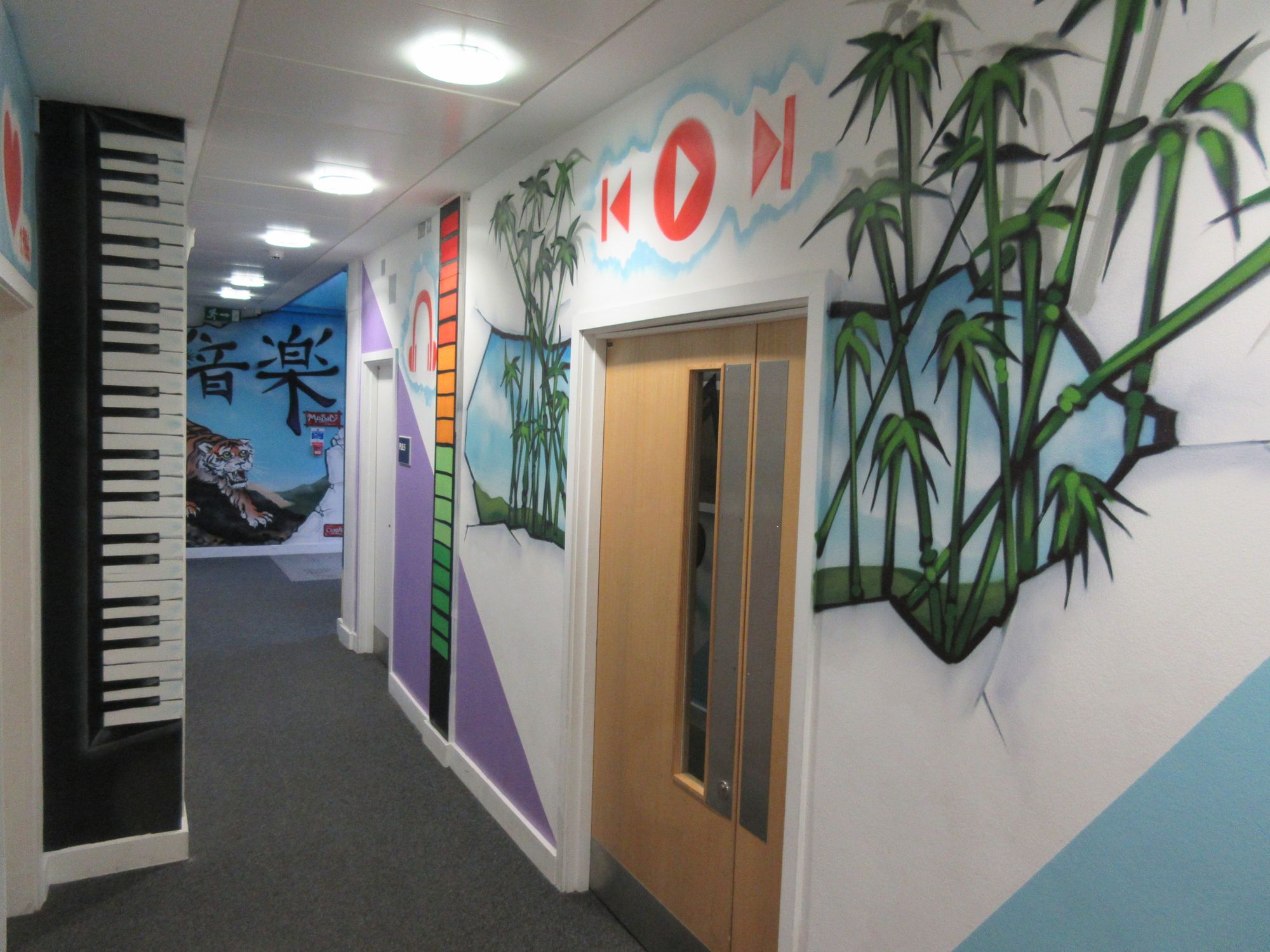 The Tigers corridor is where the Music department is based, so after looking around and seeing a lot of Casio keyboards, which is a Japanese electronics firm, it made sense link the Tigers theme into this with references of bamboo.