The aim of these graffiti workshops are to support young people to make artwork that they are proud of. Through this process they experience the benefits of  overcoming challenges, and nurturing something till it is completed.
Graffiti Workshops at Schools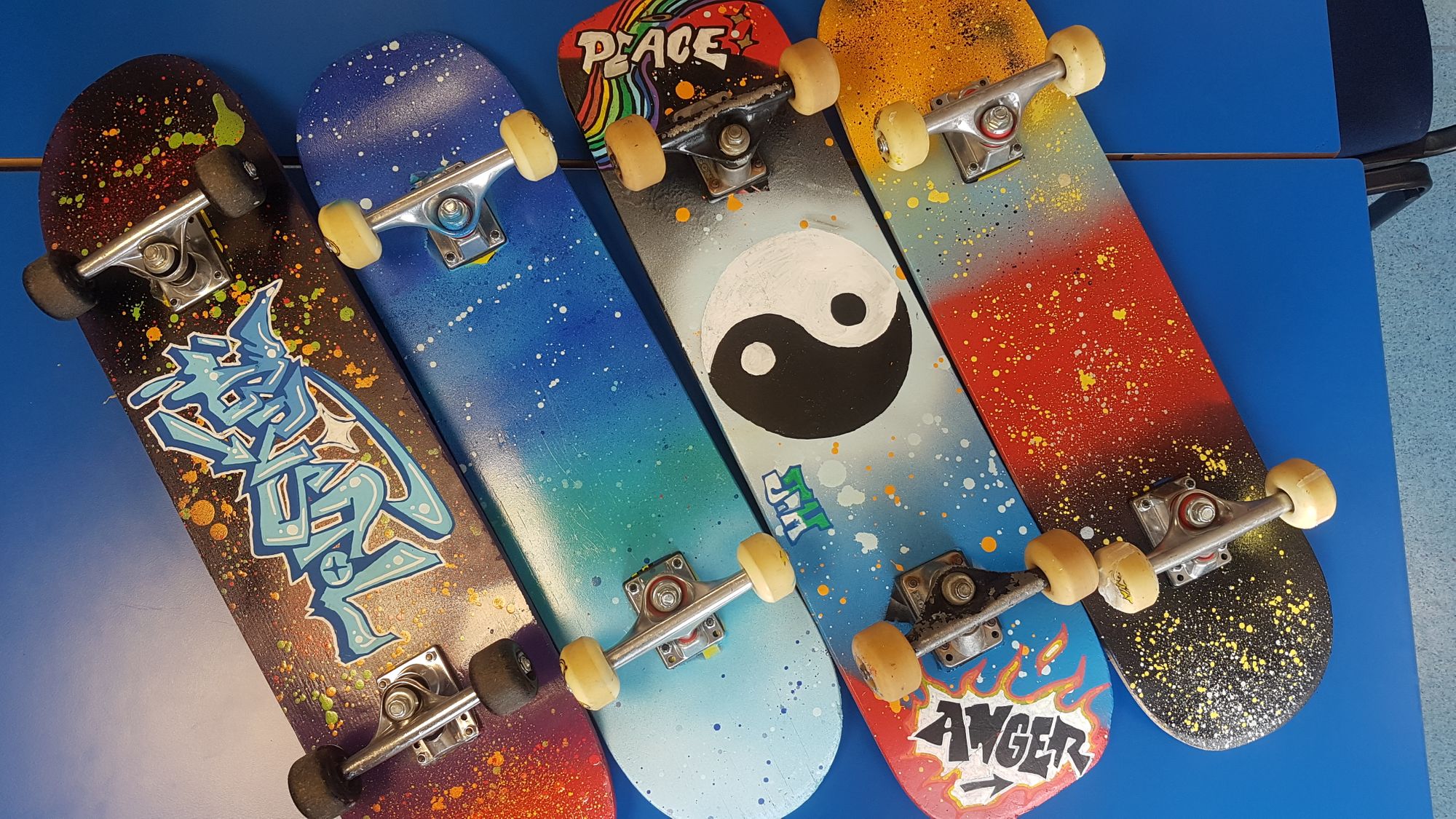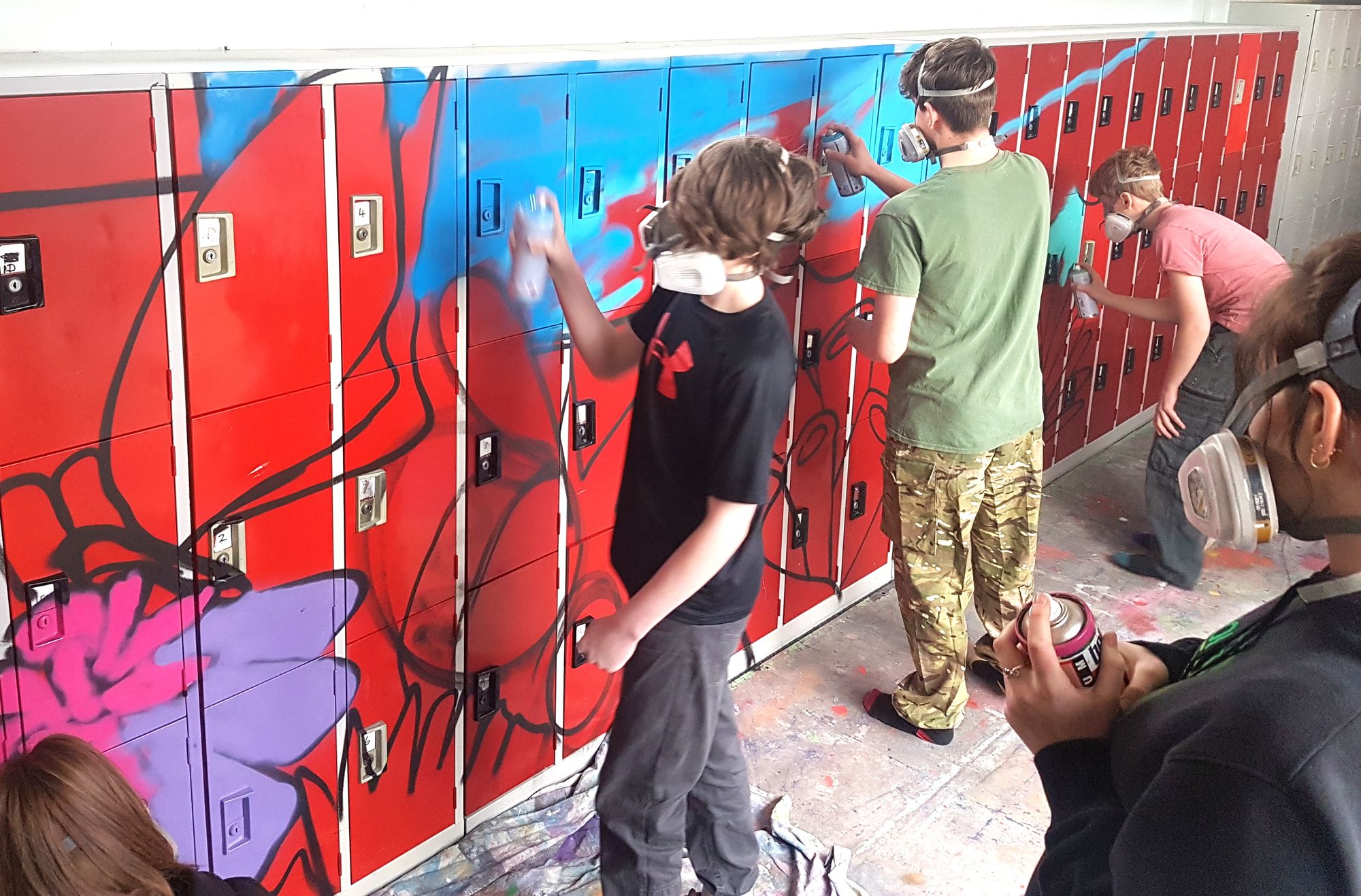 Article with Olas Art in the Bristol Cable
Here's me describing the effect of creating art with vulnerable or marginalised people from an article that was in the Bristol Cable.
I met 'Scott' at a temporary accommodation place for young people at risk of homelessness. He initially declined the invitation to get involved saying that he would mess it up so what is the point. He hung around the edges but eventually agreed to give it a go if I helped him with it.

I explained that that was why I was there, and he asked if he could make a tribute for his friend that had recently died in a motorbike accident. It was a battle for him to concentrate and not give up when things weren't looking as good as he had hoped. He said that he was really keen to finish it before the end of the session, as it was unlikely that he would be able to come to more sessions as may be going back to prison. He completed it and said he never thought he would be able to do something like that, and was proud of it.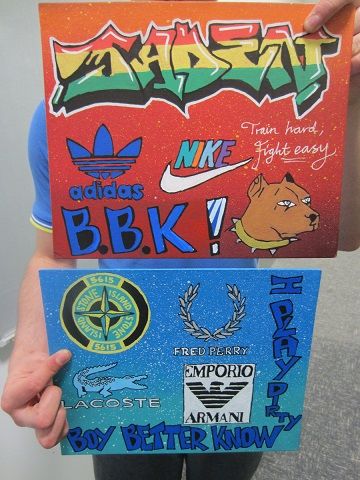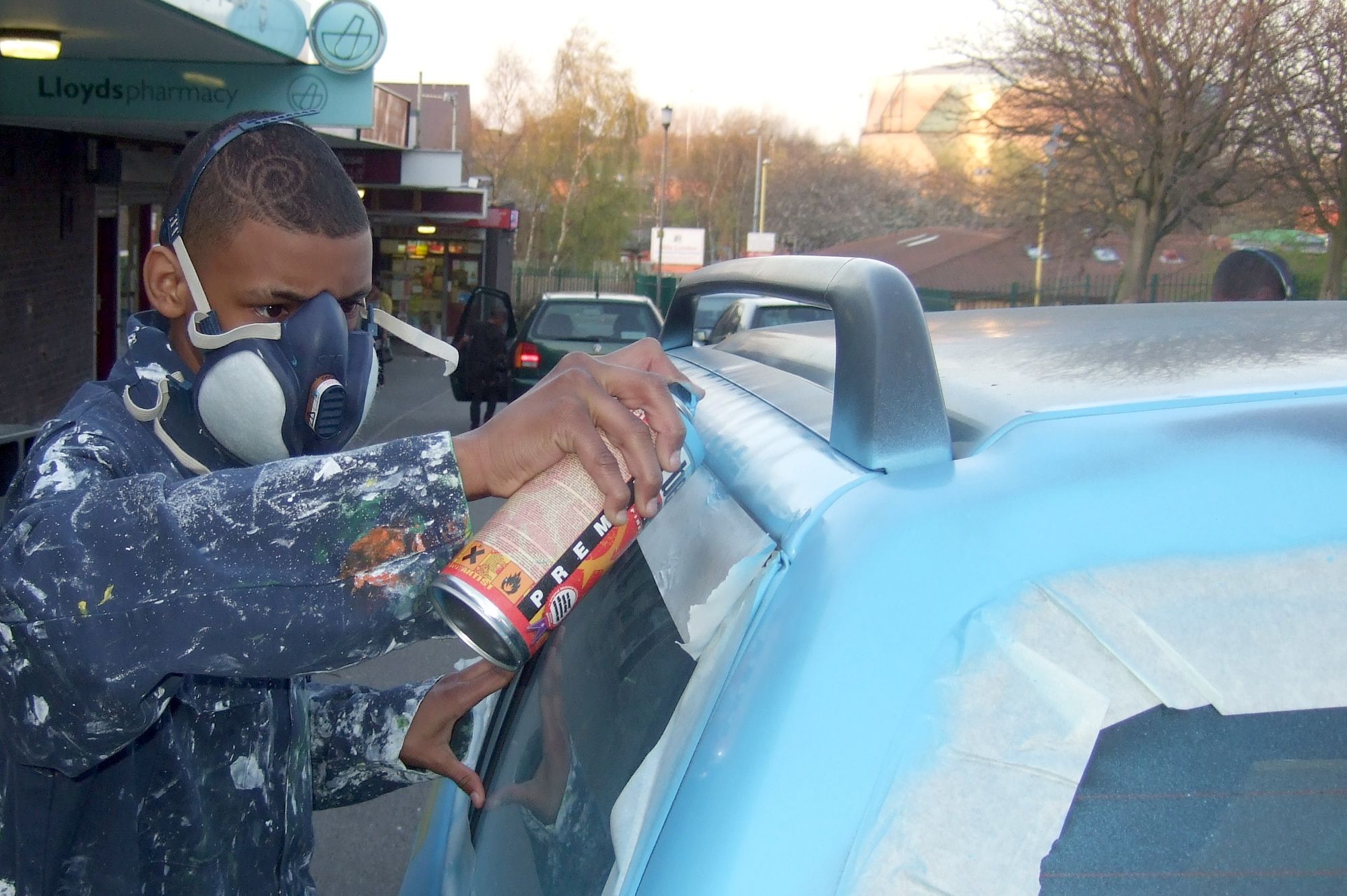 I love encouraging people to make art even when they think that they don't like it or it is 'not for them', and seeing them leave with something that they are proud of, having done something they didn't think they could do. In this sense I see art as a tool that can be used for so many things, and I my job is to help people find it and work out how it can be useful for them.
Full Circle Project @Docklands, St Pauls Bristol
These are a collection of photos from art sessions that I've delivered with young people @Docklands since 2013. Also running from there is the fantastic ACE who use creative programs to empower disadvantaged young people.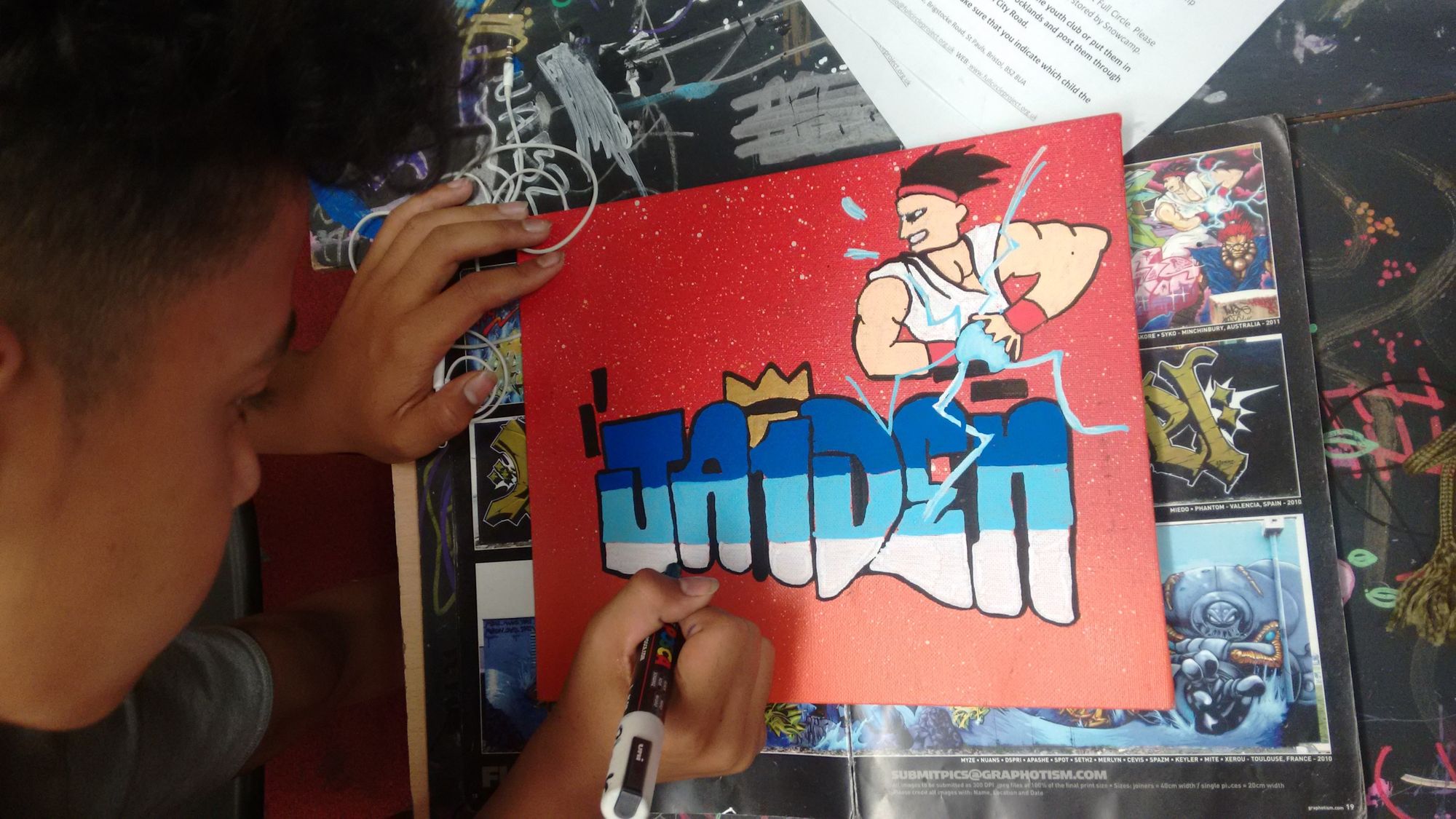 Graffiti Art Mural Workshops, Knowle West
This was a really fun one, working with young people who attended the Streetspace Youth Club on Filwood Broadway in Knowle West. It was all designed by them, and my job was to help them get it up on the wall, then teach them how to fill it in using spray paint.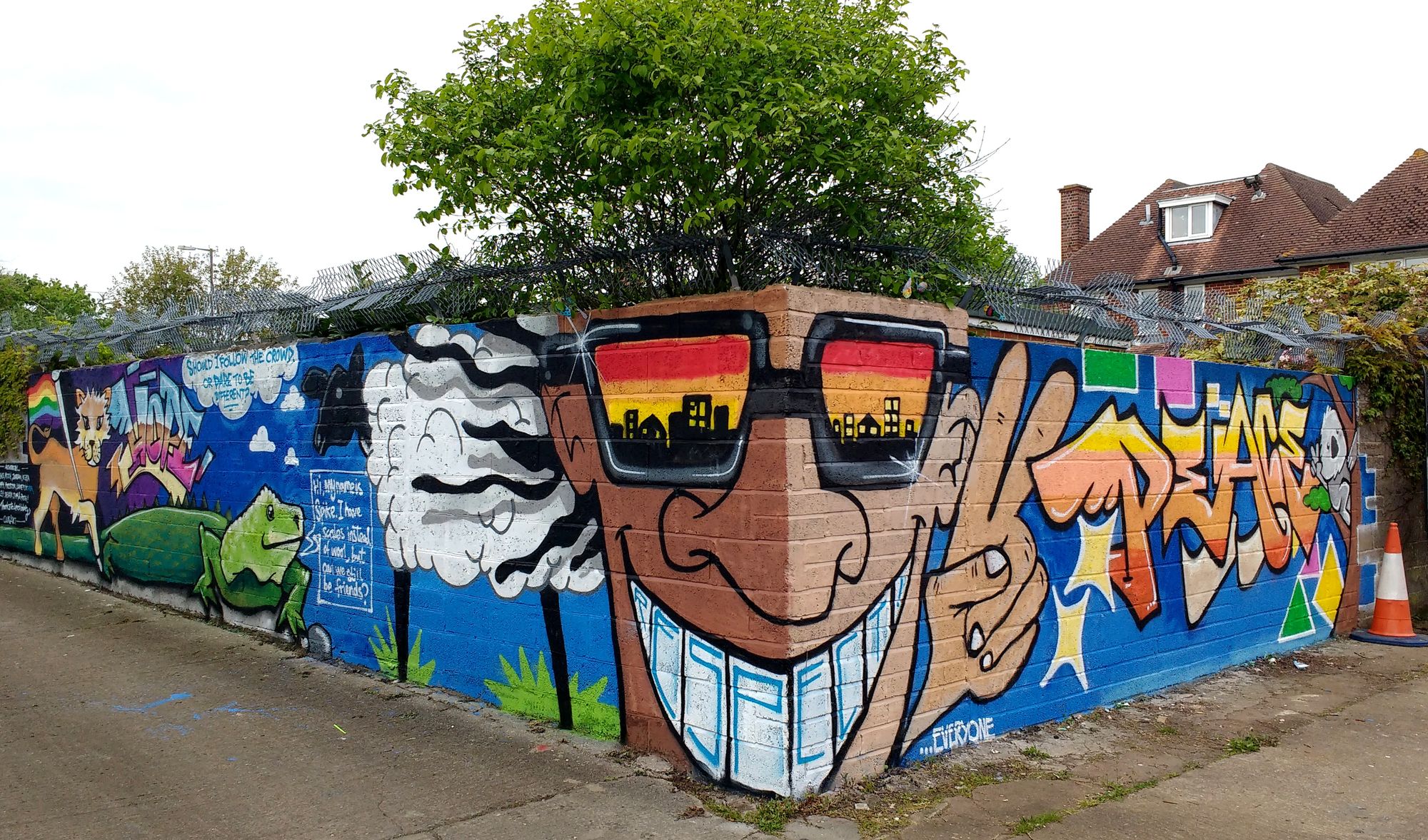 We took inspiration from Mitch's pet bearded dragon, a sheep to represent following the crowd, and a lion to represent bravery - holding up the LGBT flag. It was Lewis' idea to do the face on over the corner so the hair made a bush, and Poppy-Leigh's idea to do the face two different skin colours to represent unity no matter what colour your skin is. Read a nice article about it here, on the Knowle West Community Website.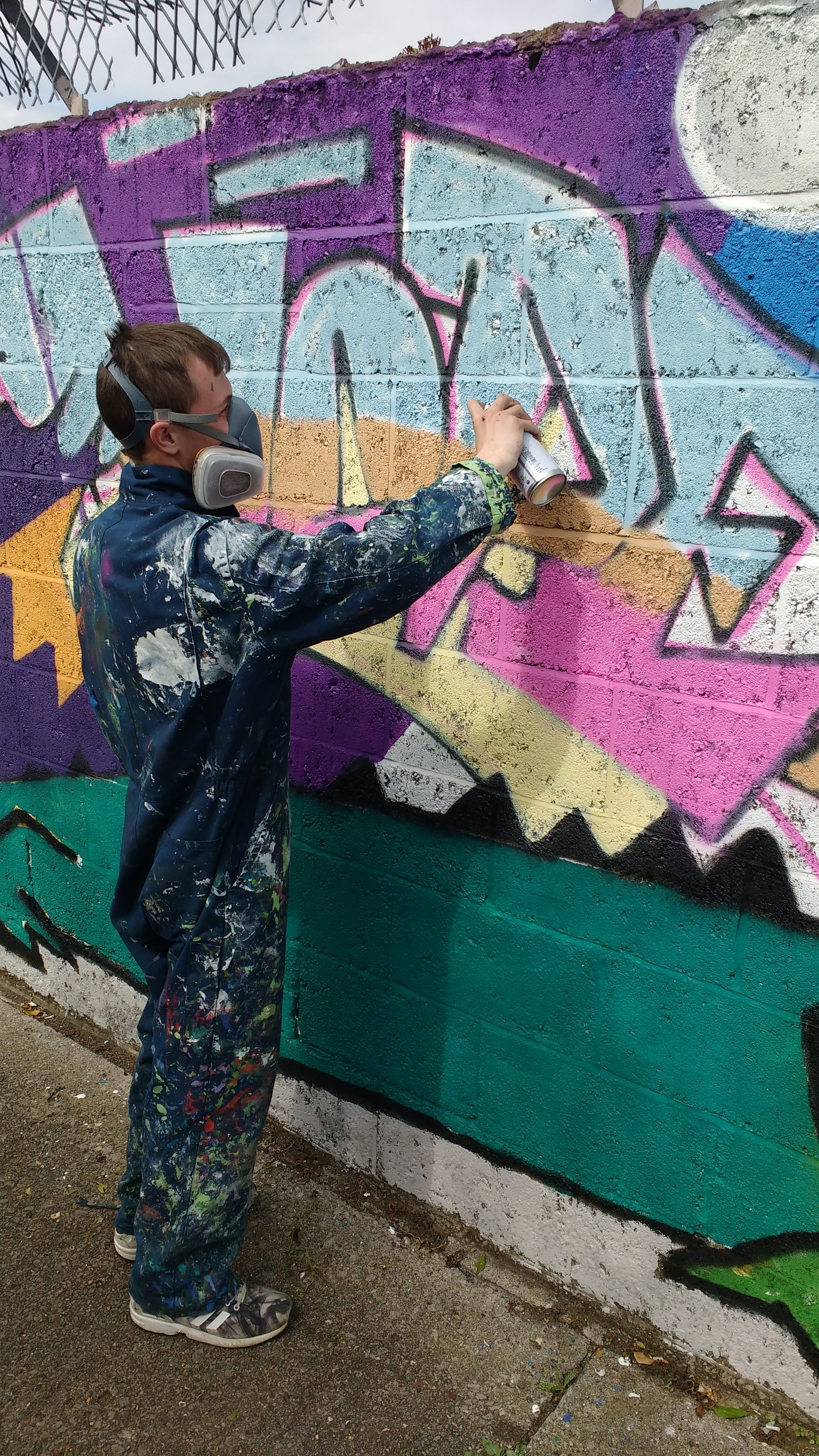 I am a Restorative Justice Practioner for Restorative Bristol and a registered Arts Award Tutor.