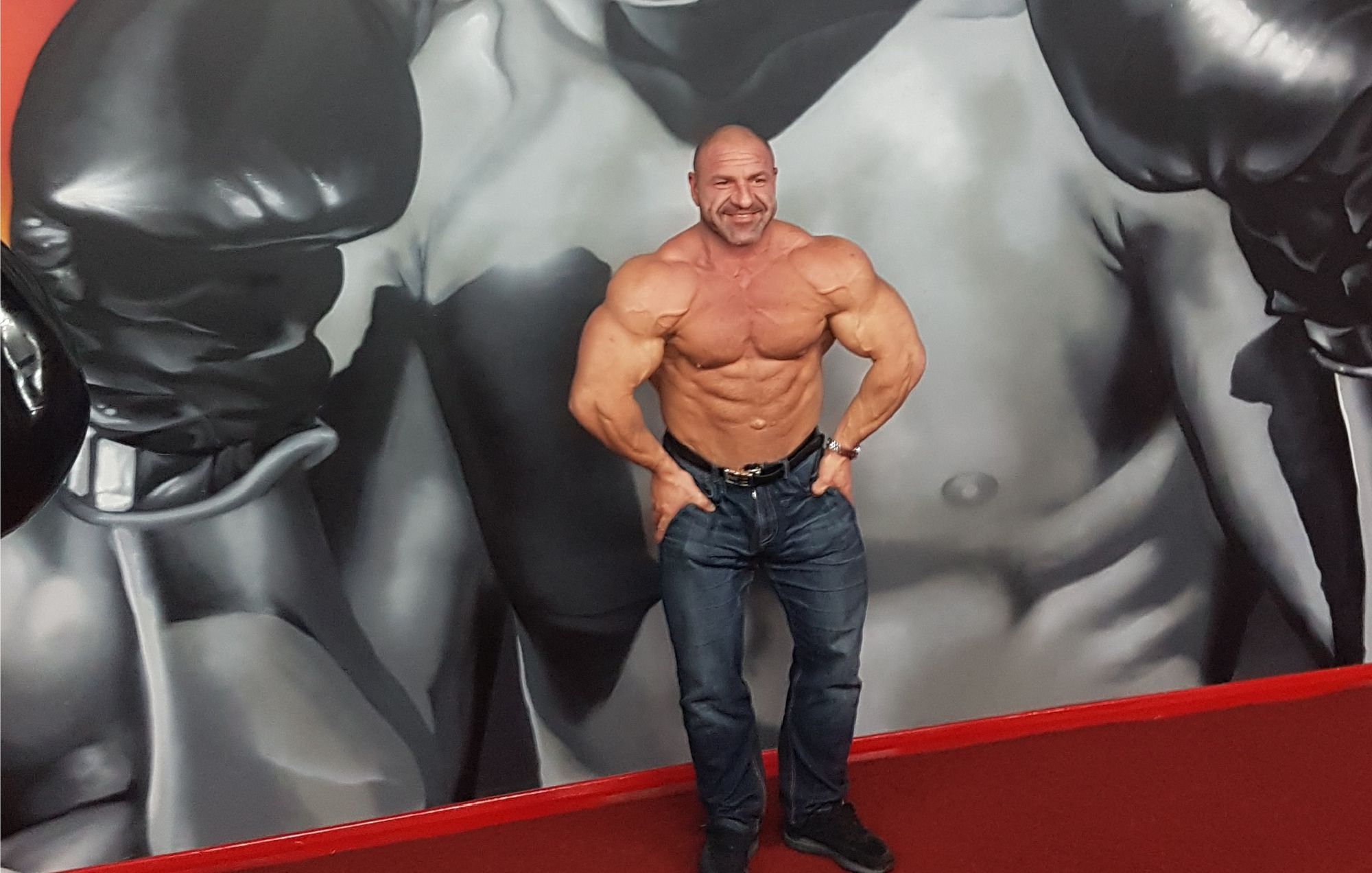 I finished the mural just in time for the opening day of the gym, when a Glaswegian bodybuilder and WBO European Boxing Champion, Darren Tetley came to cut the ribbon.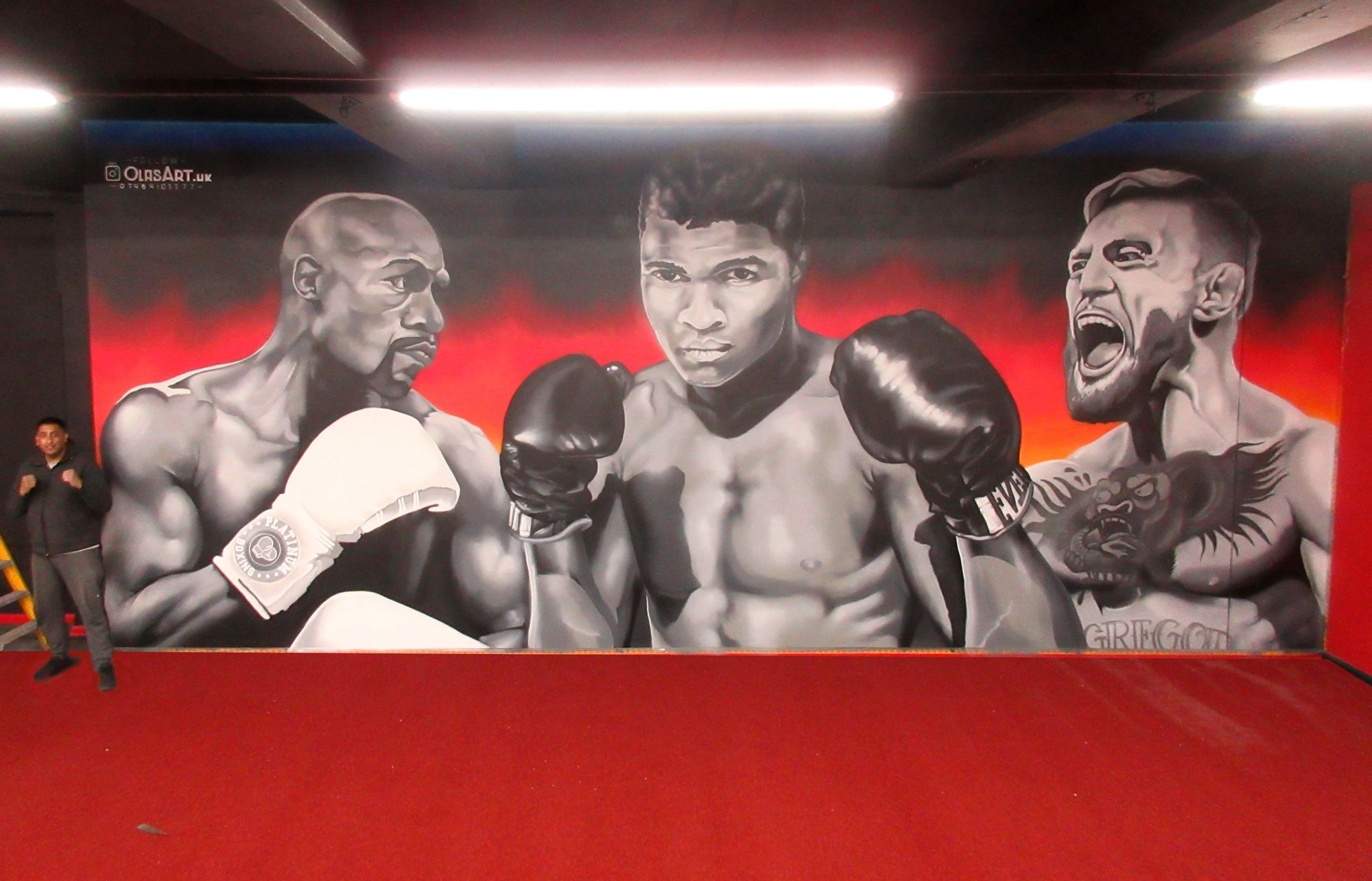 This one shows the scale of it, each athlete is a giant compared to Saf who is posing on the left!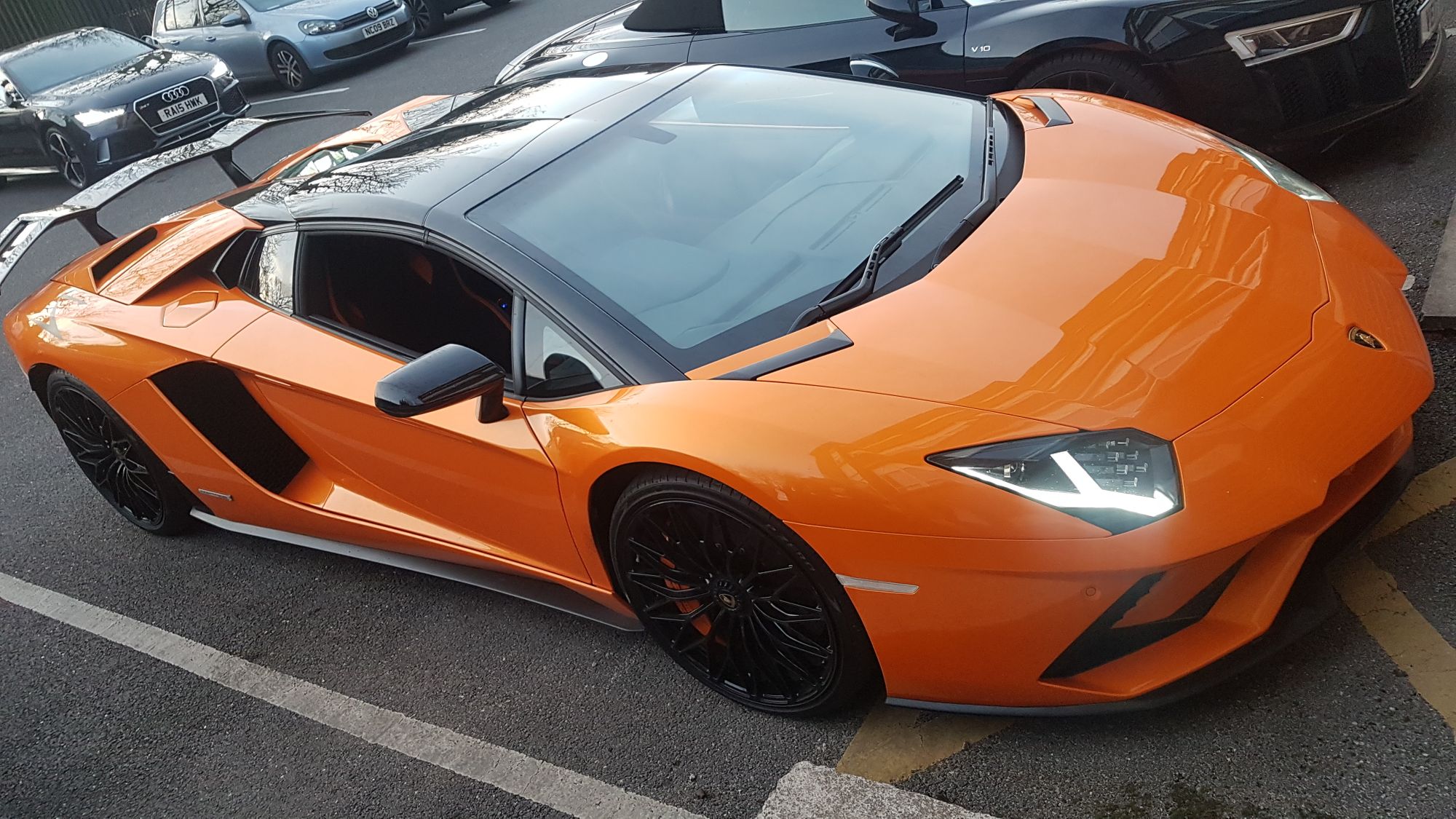 There was a real buzz as my mural was seen for the first time and loads of supercars were hired for the opening ceremony.